Food Dehydrator to Make Jerky
Apr 19,2022 by Kwasyo
The best cuts of meat for beef jerky are Top Round, Bottom Round, Lifter and Pectoral, but a variety of cuts can be used such as Flank Steak and Skirt Steak. These cuts of beef check all the boxes for beef jerky—economical, lean, and full of flavor.
There are many options available to you and we want to make sure you select the best choice for beef jerky. There are no hard-and-fast rules when it comes to choosing a cut of meat. But here are some general guidelines. Reduce Fat Content One of the first and most important criteria for selecting a cut of beef for jerky making is the fat content. You want to select a cut that has the least amount of fat possible. Due to its composition, fat cannot be fully dehydrated.
You want to dehydrator jerky that will last. Choose Economical Cuts Always buy fresh, high quality beef. You don't have to buy the fanciest cuts of beef. The beauty of making beef jerky home is that you have full control. Make sure to inspect each piece of meat to ensure you are getting exactly what you want.
Buy Sufficient Amounts Also, keep in mind that you will lose anywhere between 50 – 75% of the original weight during the dehydration process. Make sure to buy a sufficient amount of meat. A good rule of thumb is 3 to 1. Every three pounds of raw meat will transform into 1 pound of jerky. Pls check the dehydrator jerky recipe as below.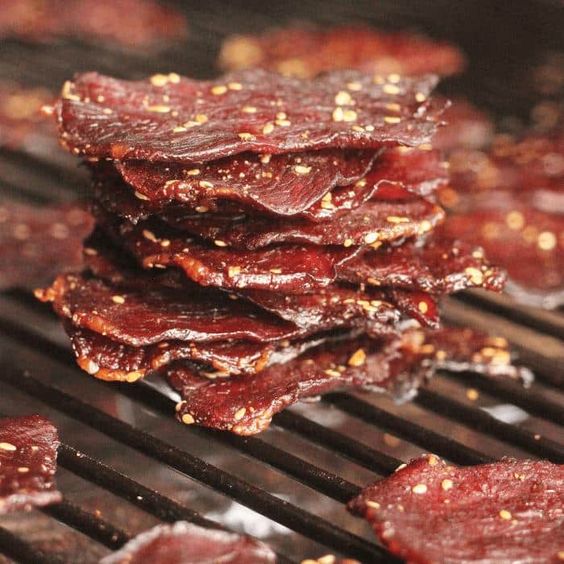 Raw material:
2 pounds beef eye of round

½ cup Worcestershire sauce

½ cup soy sauce

1 tablespoon honey

1 teaspoon salt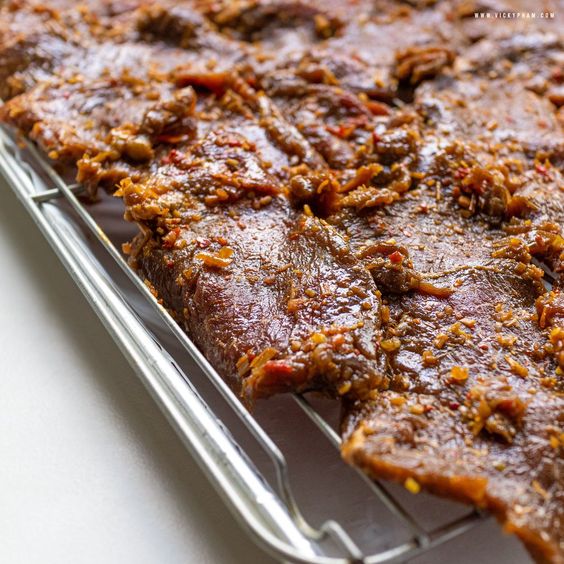 Methods:
1. Cut the beef across the grain into 5-mm-thick slices.
2. Mix the Worcestershire, soy sauce, honey, and salt until well combined.
3. Place the beef and marinade in a sealable plastic bag. Mix well.
4. Marinate in the fridge for 12 hours or overnight.
5. Drain and then discard the marinade.
6. Place the marinated beef evenly between the Food Dehydrator trays.
7. Dry at 75℃/167℉ for 6 hours, or until done.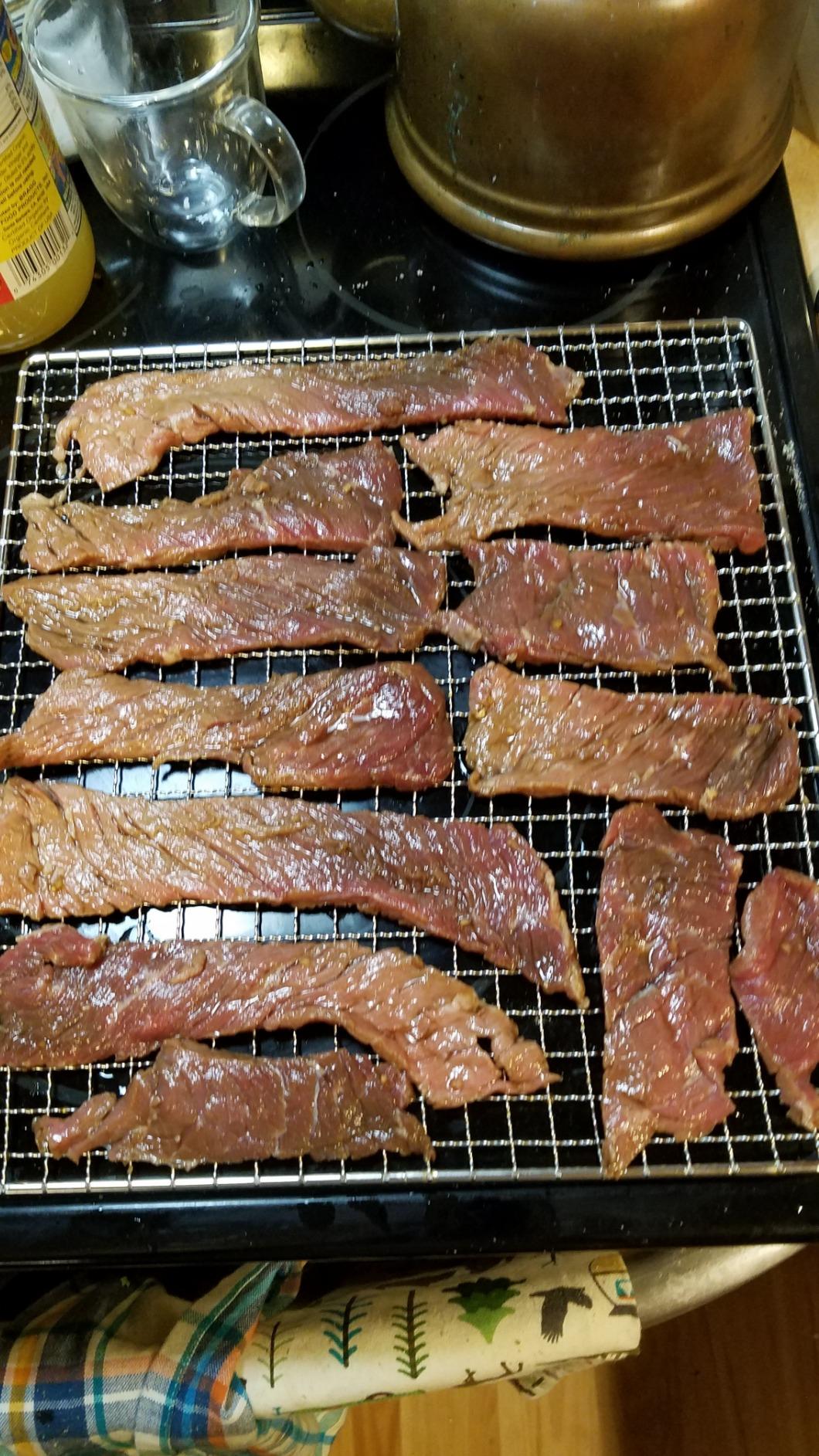 Comment
Back to Food Dehydrating Recipes For Jerky.